If you're looking to move to the Tampa area and want to know the safest neighborhoods to call home, you've come to the right place.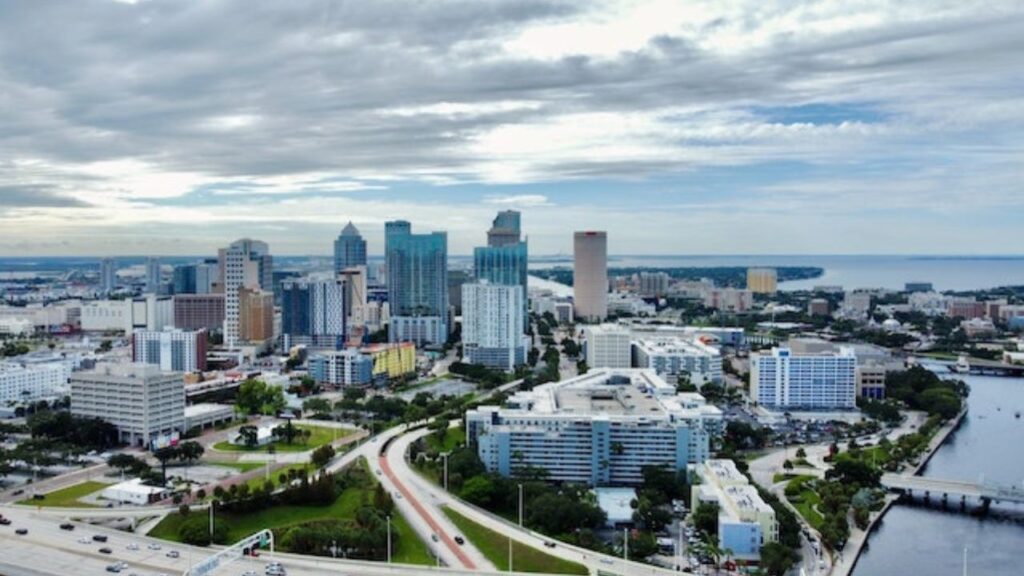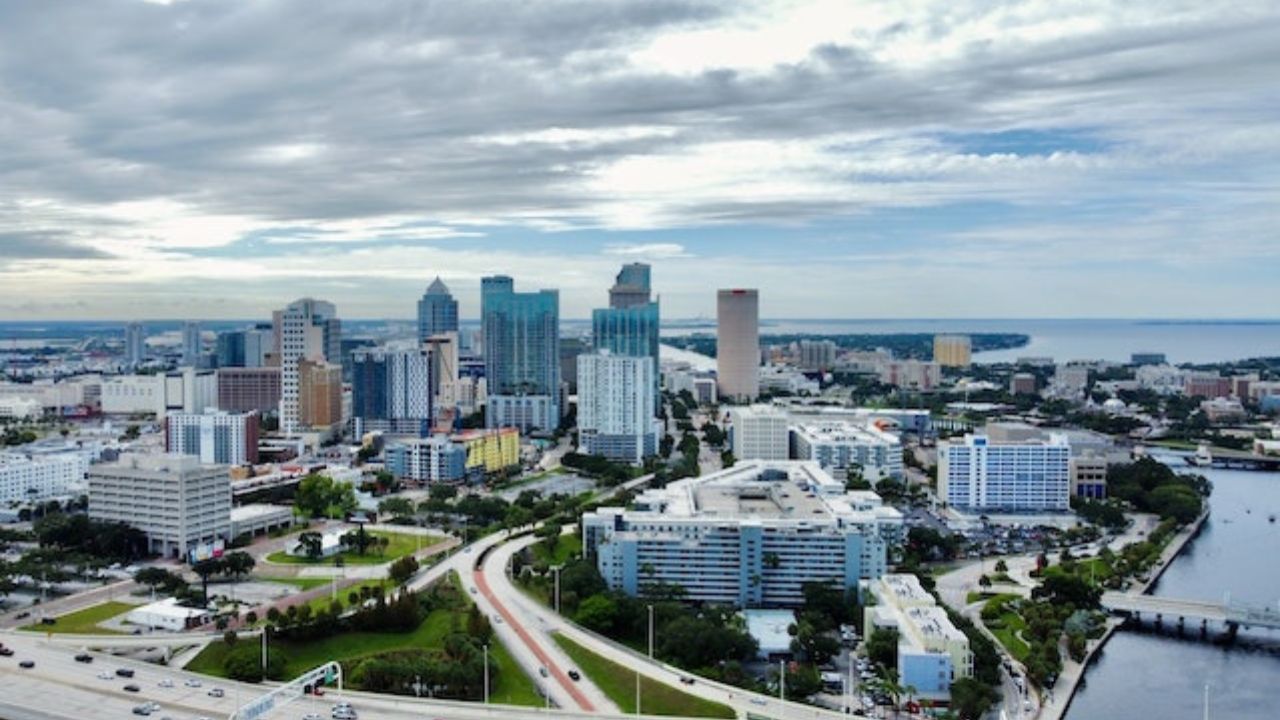 Safety is always a top priority when it comes to choosing where to live, so we've done the research for you and compiled a list of the safest neighborhoods in Tampa.
Whether you're a family with young children, a young professional, or a retiree looking for a peaceful place to settle down, there's something for everyone in Tampa. So, let's dive in and find out which neighborhoods made the cut for the safest places to live in Tampa!
Safest Neighborhoods To Live In Tampa
Here are the safest neighborhoods in Tampa:
Davis Islands
Davis Islands is a charming and safe neighborhood in Tampa, FL, located on an exclusive island in Hillsborough Bay.
The island community is known for its upscale, peaceful atmosphere, lush landscaping, and picturesque waterfront views.
This neighborhood offers diverse housing options, including luxurious waterfront estates, modern apartments, and quaint bungalows. 
The community is well-maintained, and the streets are well-lit, making it ideal for jogging or walking at night.
The island also provides its residents with excellent amenities, including top-rated schools, tennis courts, golf courses, dining and shopping, and green spaces like Marjorie Park, providing residents with a safe and outstanding quality of life.
The security is high, and the neighborhood is patrolled by the local authority, which helps to maintain its safety and quality of life. 
See: Safest Neighborhoods In Orlando
Beach Park
Beach Park is an upscale residential neighborhood in Tampa, Florida. It is located near the shores of Tampa Bay and features beautiful homes, spacious gardens, and well-manicured lawns.
The community association also invests heavily in security measures such as security personnel, surveillance cameras, and other security measures. 
Its excellent public schools also service the neighborhood, and its central location provides easy access to various shopping, dining, and recreational opportunities.
The nearby beaches, parks, and cultural attractions all add to the quality of life in this neighborhood, making it an ideal place to raise a family or retire.
Palma Ceia
Palma Ceia is a well-established and affluent neighborhood in the heart of Tampa, Florida.
Palma Ceia is known for its tree-lined streets, charming bungalows, and spacious homes. Residents enjoy proximity to the upscale shopping district of Hyde Park Village, top-rated schools, and a plethora of restaurants and entertainment options.
Palma Ceia is considered a safe neighborhood due to its low crime rate and tight-knit community. Neighbors watch for one another, and the local police department is responsive and proactive.
Palma Ceia is conveniently located near major highways, making it easy to get around the city.
Parkland Estates
Parkland Estates is an upscale residential neighborhood best known for its luxurious homes, mature oak trees, and sprawling lawns.
The neighborhood is close to the trendy shopping and dining options in South Tampa and some of the best schools in Florida, such as Plant High School.
The low crime rate is another factor that makes Parkland Estates a safe and desirable place to live, making it one of the most sought-after neighborhoods in Tampa Bay.
Also, its residents enjoy access to excellent local amenities such as parks, walking trails, golf courses, and sports facilities, making it a perfect place to raise a family.
Hyde Park
Hyde Park is known for its charming tree-lined streets, various restaurants, and proximity to downtown Tampa.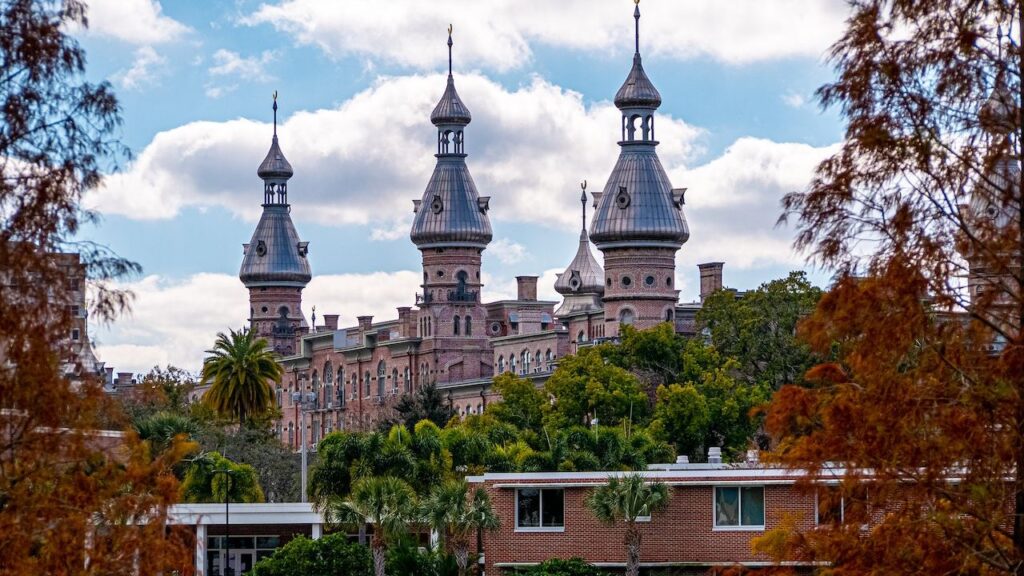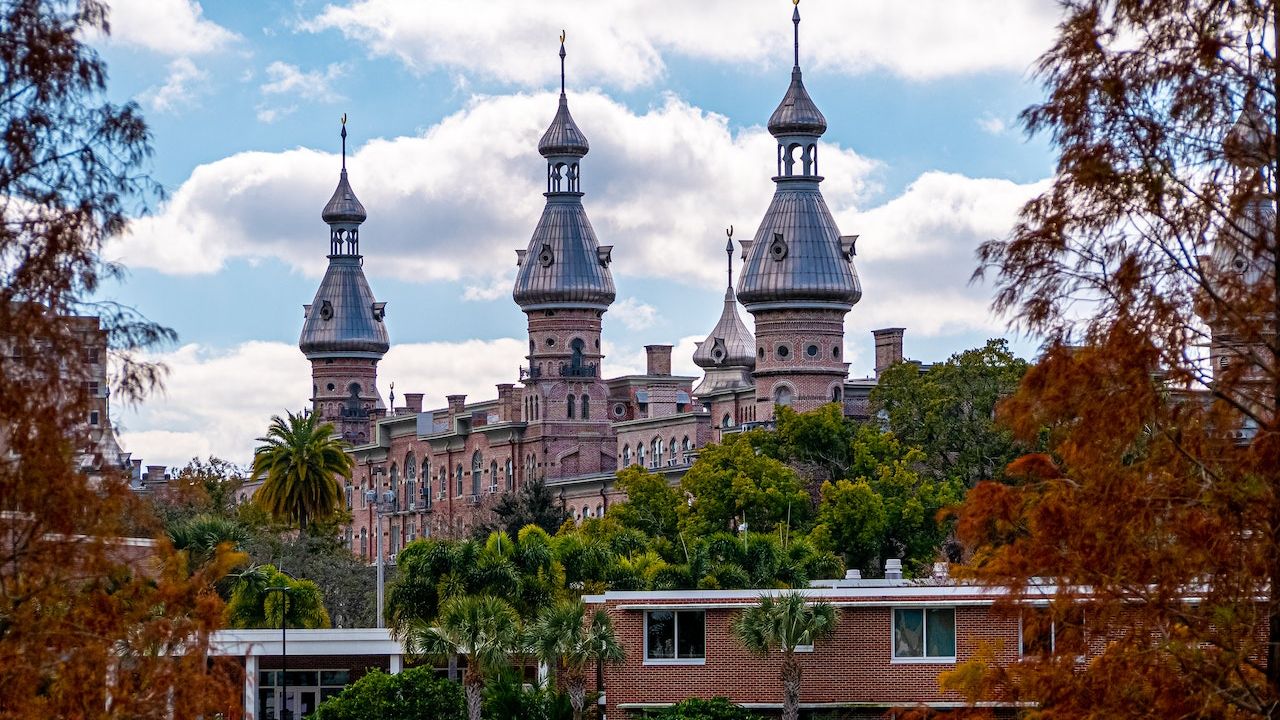 Hyde Park boasts a low crime rate, making it a safe place to live. It is also home to several public and private schools, including the A-rated Wilson Middle School.
Hyde Park is surrounded by parks, including the scenic Bayshore Boulevard with its waterfront scenery and jogging path. Hyde Park Village is a hub for shopping and socializing, offering upscale boutiques, fine dining, and coffee shops.
This neighborhood also has a strong sense of community, with events such as the annual Gasparilla Music Festival and the annual street festival, Hyde Park Village Art Festival.
All these factors make Hyde Park a great place to live, work and raise a family.
Seminole Heights
Seminole Heights neighborhood in Tampa, FL, is a vibrant and diverse community known for its historic bungalows, charming local businesses, and beautiful tree-lined streets.
Seminole Heights area has a reputation for being safe, thanks to the high level of community engagement, strong local police presence, and low crime rates. 
Seminole Heights is home to several community parks, including Rivercrest Park and Seminole Heights Garden Center, which provide ample opportunities for outdoor recreation and family-friendly activities.
Additionally, Seminole Heights has excellent schools and a thriving arts and culture scene. It is conveniently located near downtown Tampa, making it an attractive destination for families, young professionals, and retirees.
Ballast Point
Ballast Point is a family-friendly neighborhood bordering Hillsborough Bay. It is known for its peaceful and safe community that is filled with a mix of modern developments and well-established architecture.
The streets are lined with oak trees, and the houses have well-manicured lawns with vast park spaces, creating a great ambiance. The neighborhood is safe, and the crime rate is significantly lower than in other parts of Tampa. 
Residents also enjoy the benefits of numerous recreational activities such as fishing, kayaking, walking, jogging, and much more, thanks to the scenic views of Tampa Bay.
Besides, the proximity to Bayshore Boulevard, historic landmarks, excellent schools, hospitals, and various entertainment locations, make Ballast Point a highly desirable place to live.
Riverside Heights
Riverside Heights is a charming neighborhood located northwest of Tampa, Florida. The area is well known for its tree-lined streets, historic bungalows, and proximity to the Hillsborough River.
Riverside Heights has a population of around 2,900 residents and is predominantly residential, with a mix of historic properties and new construction. 
Riverside Heights has a low crime rate, making it a safe place to live. Numerous nearby amenities, including parks, restaurants, and shops, make it a great place for families and professionals.
The community is actively involved in improving the neighborhood, with regular events and activities organized by the local neighborhood association. 
Conclusion
Choosing a safe and comfortable neighborhood in Tampa can be a daunting task. However, by exploring some of the safest neighborhoods in the city, such as Carrollwood, Westchase, FishHawk, Palma Ceia, Davis Islands, and New Tampa, you can find a community that suits your needs and lifestyle.
Each neighborhood has unique features and amenities to offer, from beautiful parks to excellent schools to a strong sense of community. By doing your research and taking the time to get to know the neighborhoods, you can find the perfect place to call home in Tampa.
#Safest #Neighborhoods #Tampa